CAOL - 80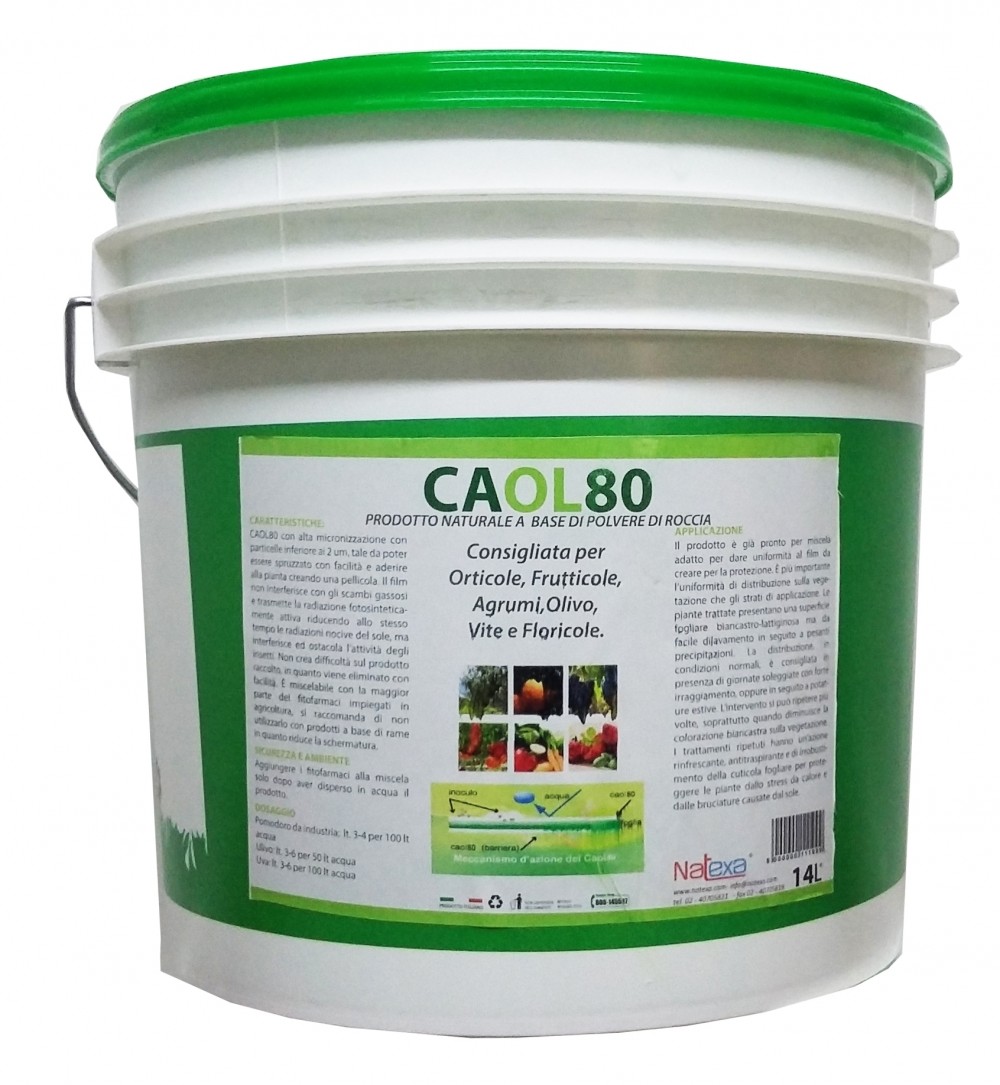 NATURAL PRODUCT IN WATER SOLUTION
CAOL80 is in a soluble form that ensures its stability. It is employed in agriculture of tomatoes, peppers, melons and grapes for the protection of grapes and fruits from frequent sunburn. It is also indicated for olive protection against the attack of the fly. Primary pure, comes directly from hydro thermally altered rocks being extracted locally using powerful water jets. It is formulated in H2O solution.
CALCIUM 35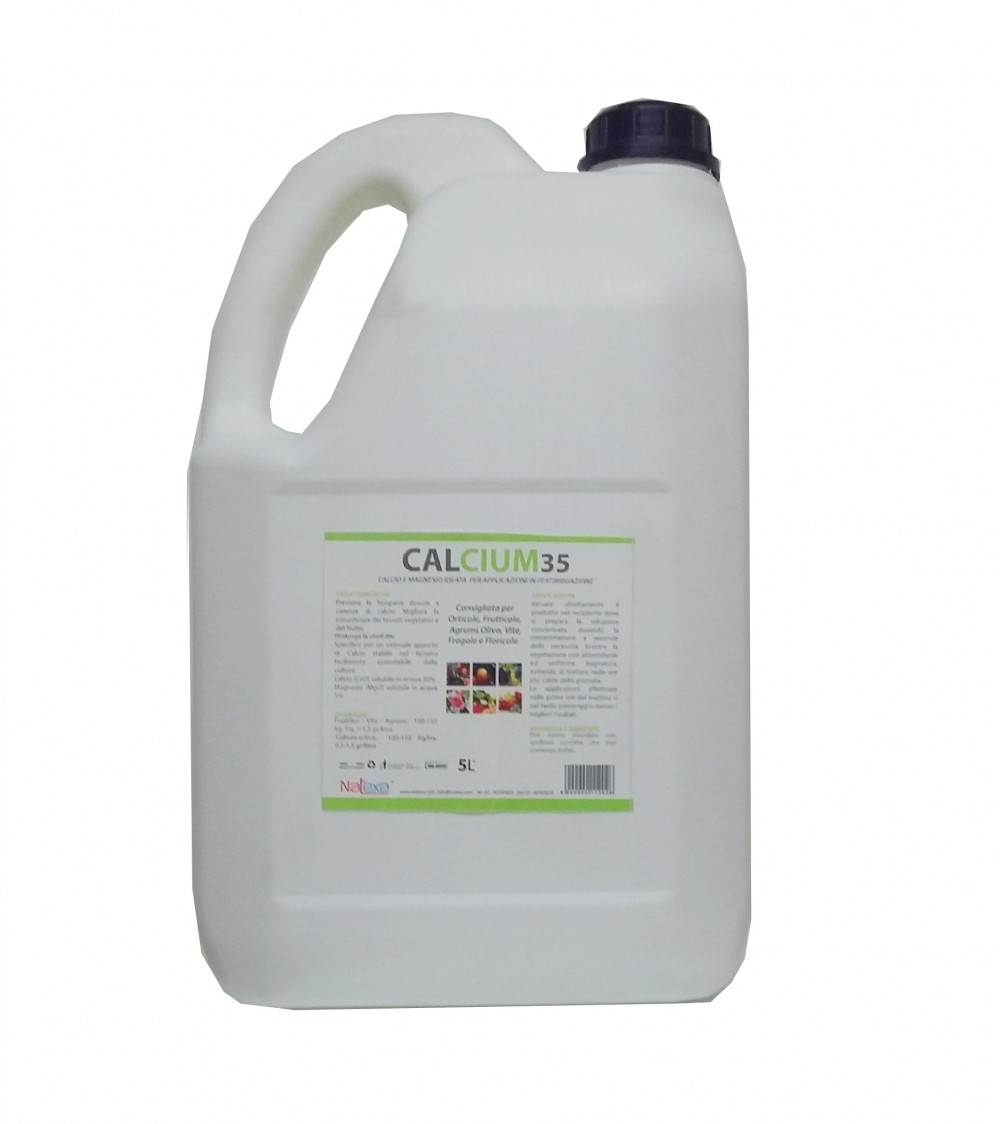 CALCIUM AND MAGNESIUM SOLUTION SUITABLE FOR FERTIGATION
CALCIUM 35 is a new formulation in which the calcium oxide is in a soluble form that ensures its stability. Calcium performs many functions in plant physiology, allowing the plant to smooth and balanced. It is important in the formation of cell membranes affecting their strength, neutralizes the organic acids produced by the plant metabolism, improves the consistency of plant tissues realizing productivity gains and a longer shelf life of the fruits. In addition, it plays a vital role in controlling the structural stability of the soil by creating colloids humo-clay with the organic matter and the clays. Calcium also regulates the absorption of Nitrogen and Iron. In cases of deficiency are noticed yellowing and curls to start from the young leaves, roots develop little, fruiting is scarce and of poor quality.
REMOVE WHITE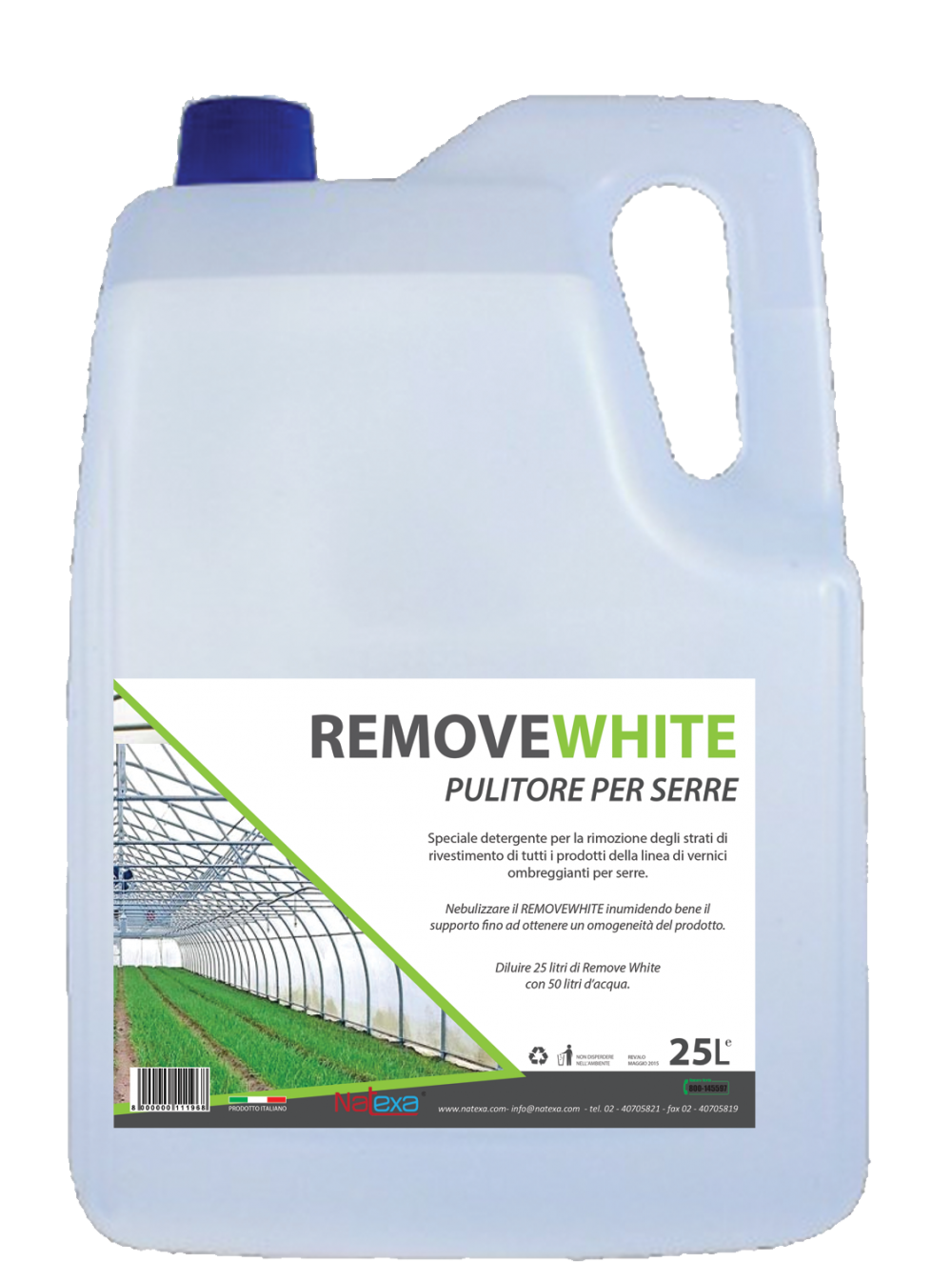 CLEANER FOR GREENHOUSE
Remove White is a special cleaner for the removal of the coating layers of all the products in the shade of paint for greenhouses. It can be used easily on all of greenhouse covering materials such as glass, acrylic, polycarbonate and plastic films. After application, usually rainwater action is enough to remove the product leaving surfaces clean. Remove White is convenient to use and safe for the user.